X
Book on our Website and automatically get a 10% Discount!
Only available for Reservations made on our Site.
Hotel Bellevue Paris Montmartre ***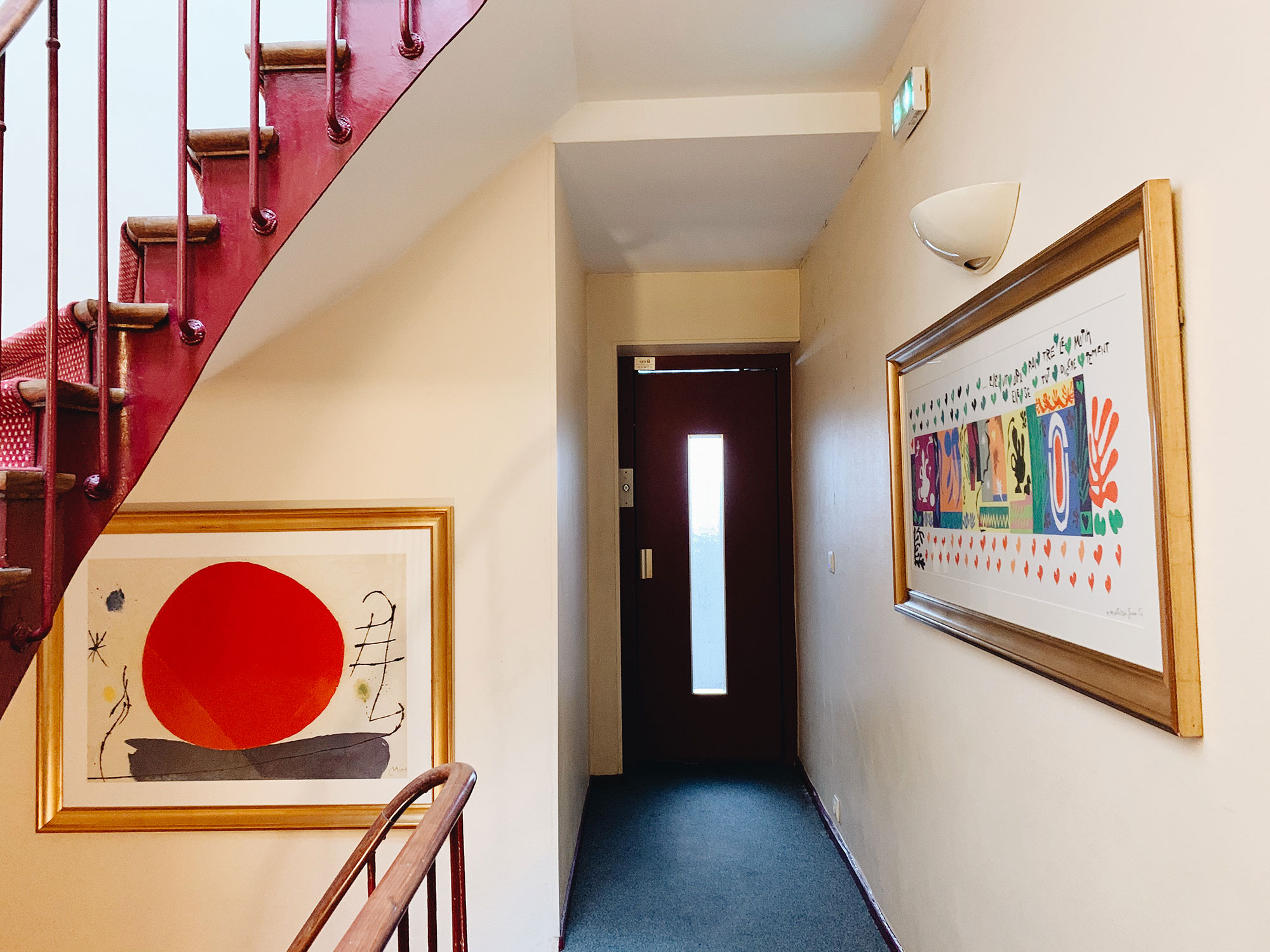 A HOTEL IN THE HEART OF THE BUTTE MONTMARTRE AT YOUR SERVICE
Located at the bottom of the Sacré-Cœur, in Montmartre, the Bellevue Hotel is a cozy and welcoming three-star Hotel in the heart of one of the most unique districts in Paris. Within this charming hotel, located in the center of Paris, entirely renovated and very clean, our team of extremely professional receptionists welcome you on a round the clock basis. Thus, in rue d'Orsel, a quiet street, the Bellevue Hotel opens up the doors of Amelie Poulain's district.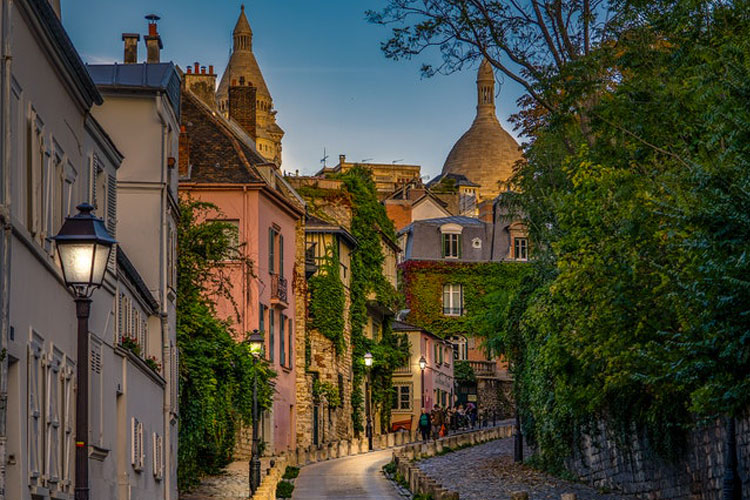 Immerge yourself in the famous Montmartre Area, discover the Place du Tertre and the Sacré-Coeur, the Rue des Abesses or the mythical Moulin Rouge, all within walking distance. Pursue your journey to the Grands Boulevards in a few minutes thanks to conventional transportation: Metro and Buses, which are a block away. Depending on traffic, bikes or cars may be available for rent nearby. Gare du Nord (Line 2) is five minutes by train, so hop on to Eurodisney to go to Disneyland Paris or use the Eurostar to London which are readily accessible. By subway the Place de l'Etoile on the Champs Elysées is 15 minutes away. Opera and Galeries Lafayette are 20 minutes away and it takes 45 minutes to get to Bellevue Hotel from Roissy Charles de Gaulle Airport by cab.
A stay at our hotel in Montmartre is one of those most memorable stays in Paris.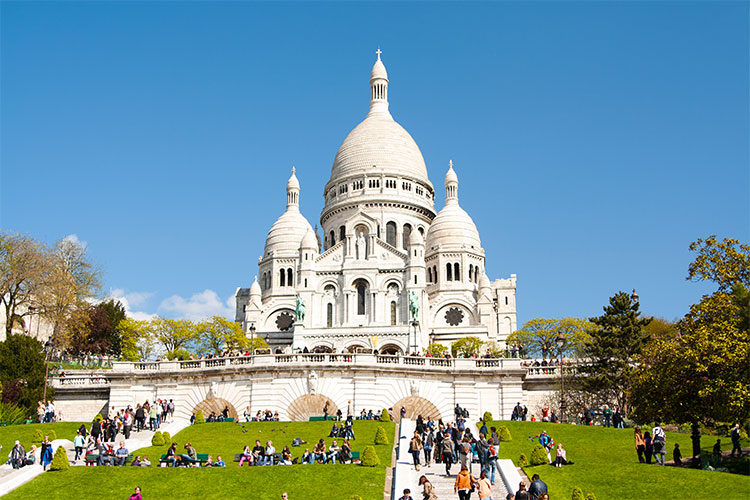 The Bellevue Hotel is conveniently located in the heart of Montmartre at the bottom of the Sacré-Cœur Church and of the famous Place du Tertre. This area is well-known for its charming little cafés and local restaurants serving French cuisine, museums and theatres and for the Butte Montmartre with its artist galleries. This area is also famous for streets animated all day long and has a fast and handy transportation system from Metro Station Anvers (Line 2), nearby the Hotel. For information on the area of hotel reservations, the Bellevue team is here to assist its guests all throughout their stay with politeness and professionalism. Reception is open 24 jours a day. Breakfast is available and served by two waitresses from the Hotel Service Industry of Paris and products are fresh from daily morning's delivery from a first class bakery.
Free Wi-Fi
throughout the hotel
Wake-up service
on request
24hours Business Corner
equipped with
a PC & printer
Safety box at the Reception desk
International adapter plugs
available upon request
Sewing kit, shoe polish
& iron with ironing board
available upon demand
Continental Breakfast in the room on demand
Possibility of food platter
on demand
Supermarket and organic shop
in front of the hotel
Paid parking
"Saemes" nearby
Reservations for transport
to the airport or taxis
Possibility of food platter
on demand
Printer available in the room
upon request
Baby reception on request with chairs, bottle warmers, baby beds, changing mats
Eco-mobility, low environmental impact means of transport: bicycles and scooters
Drinks service at the reception (water and sodas)
 Hotel does not give access to handicap persons.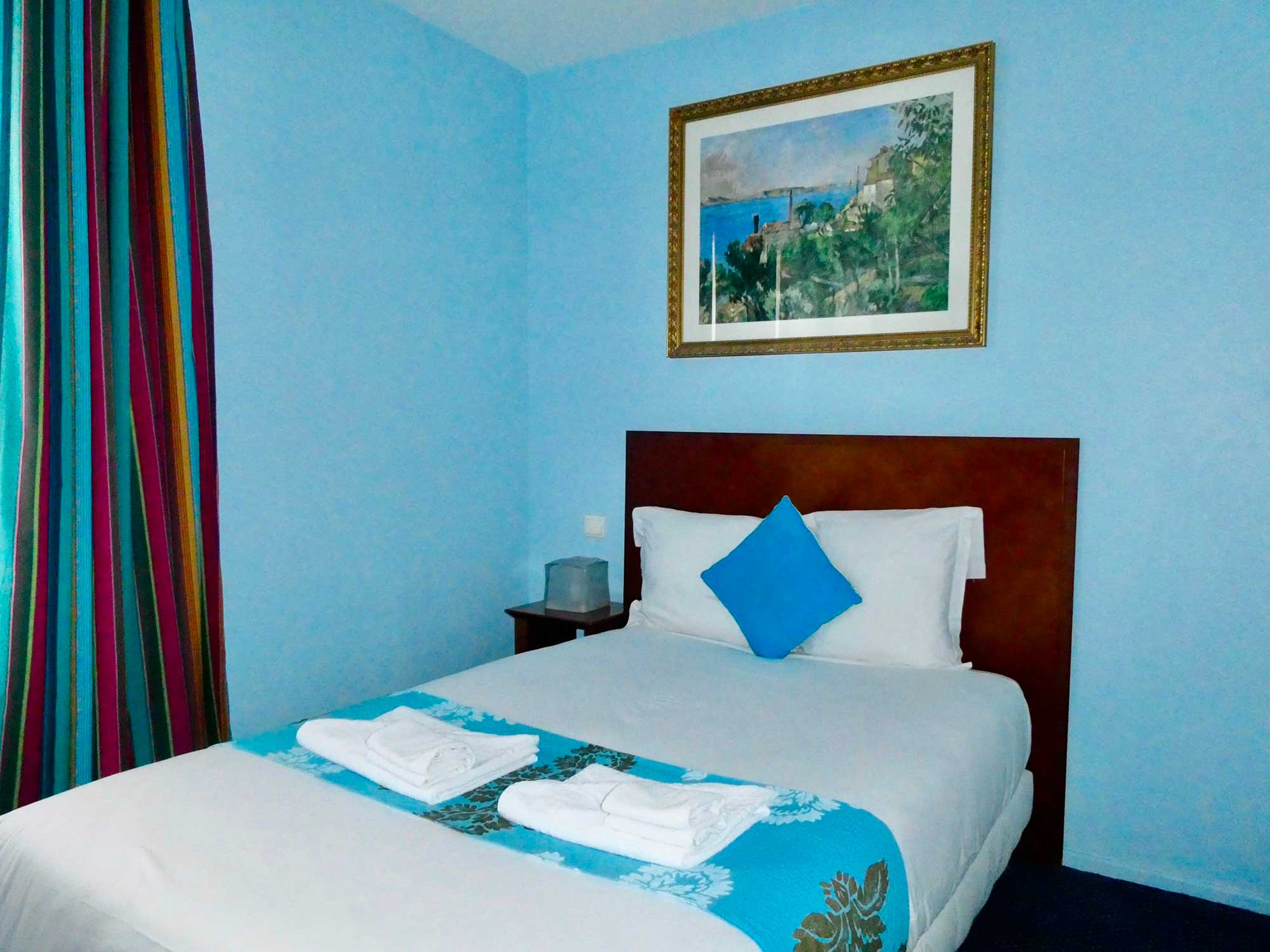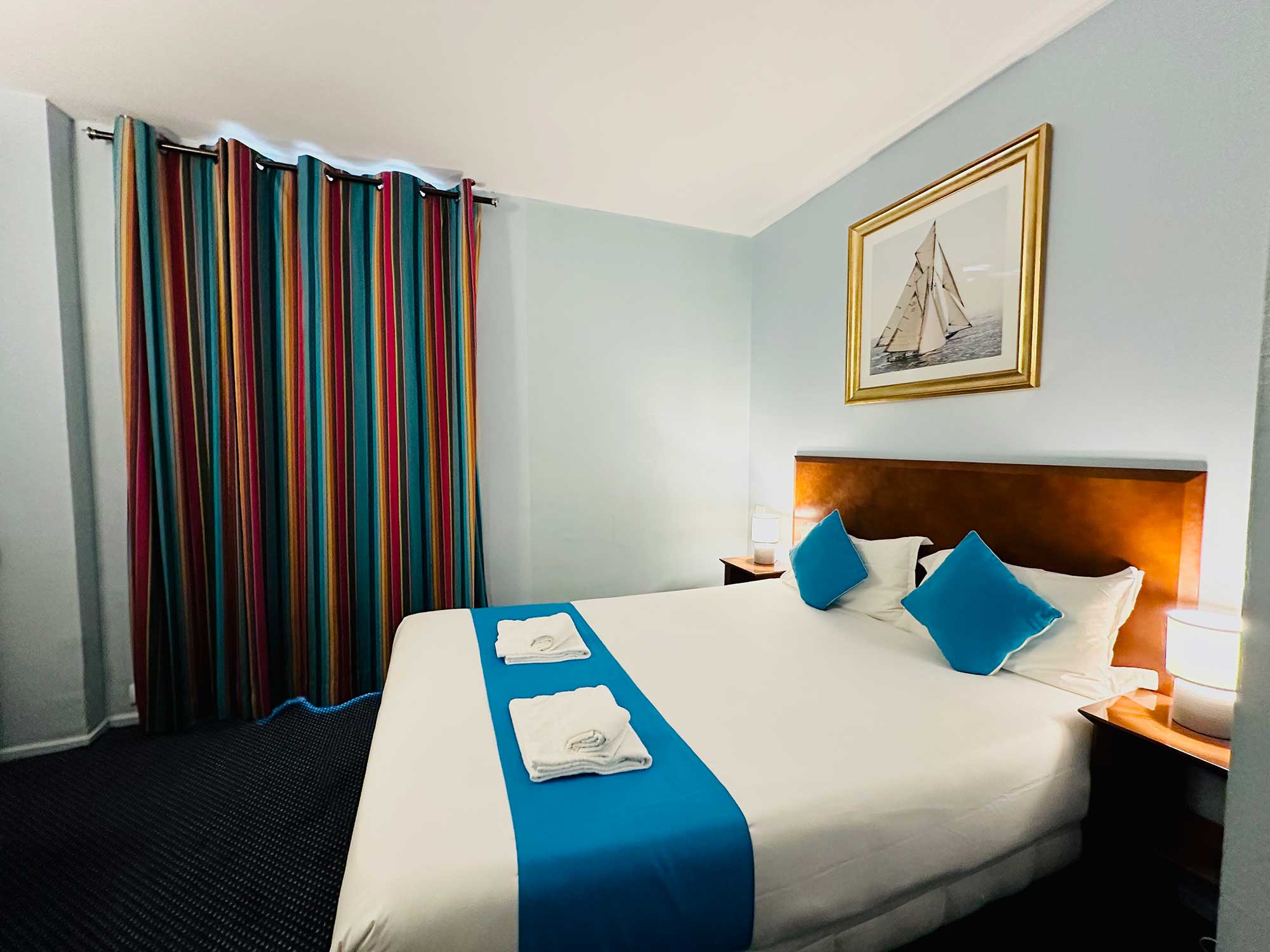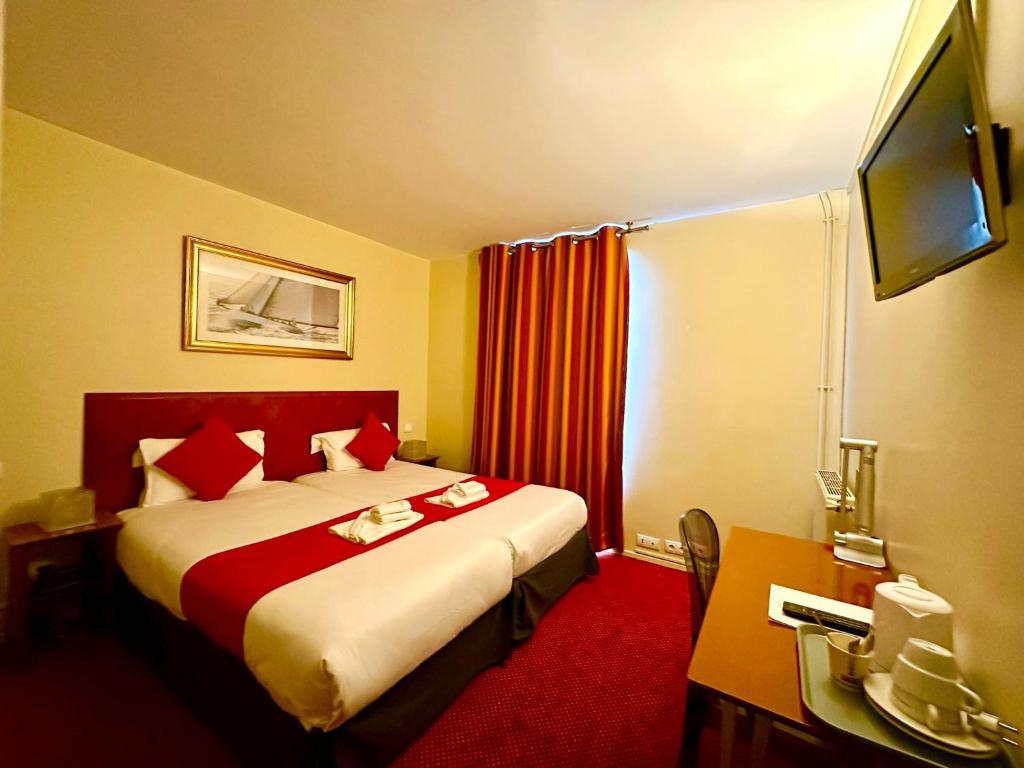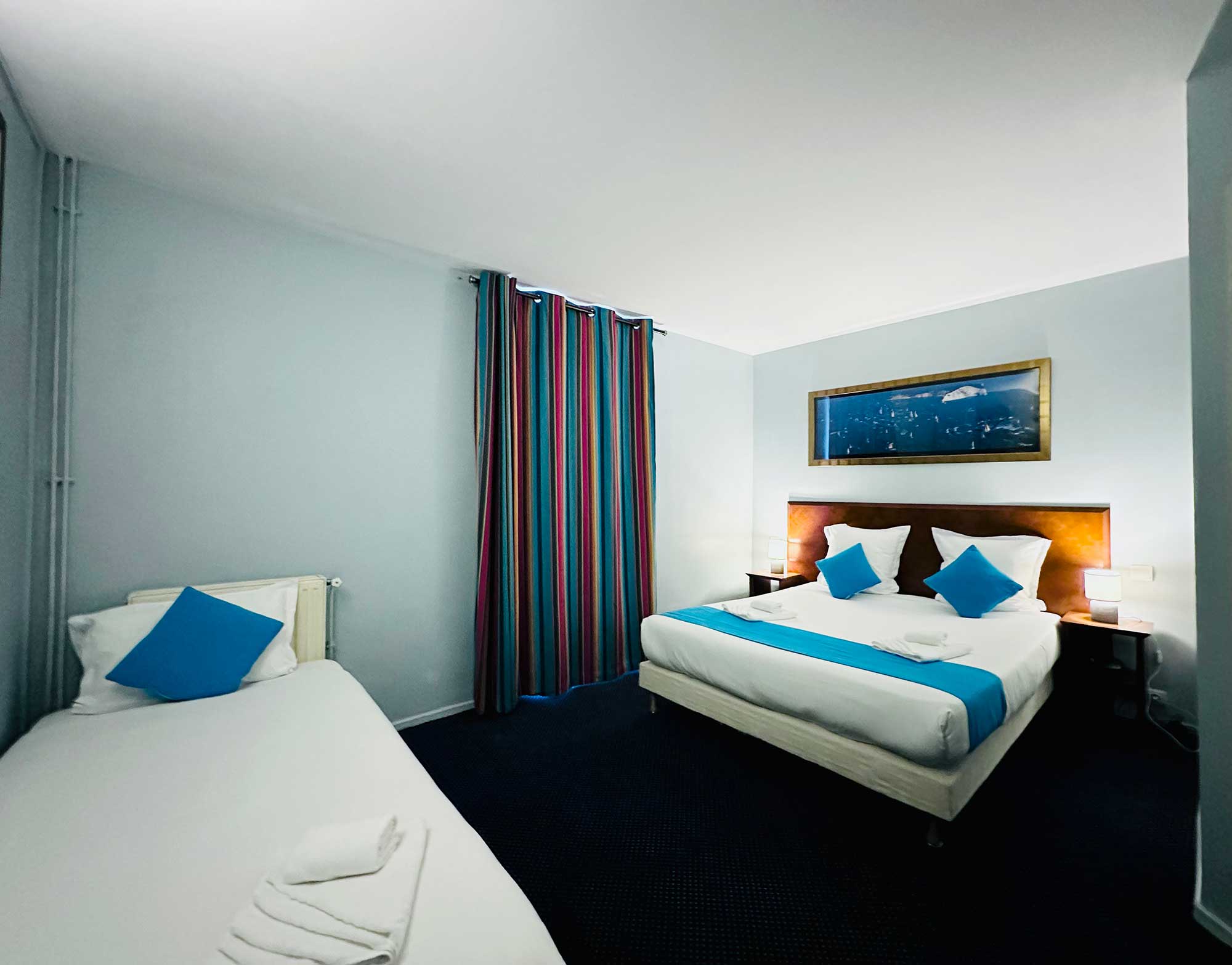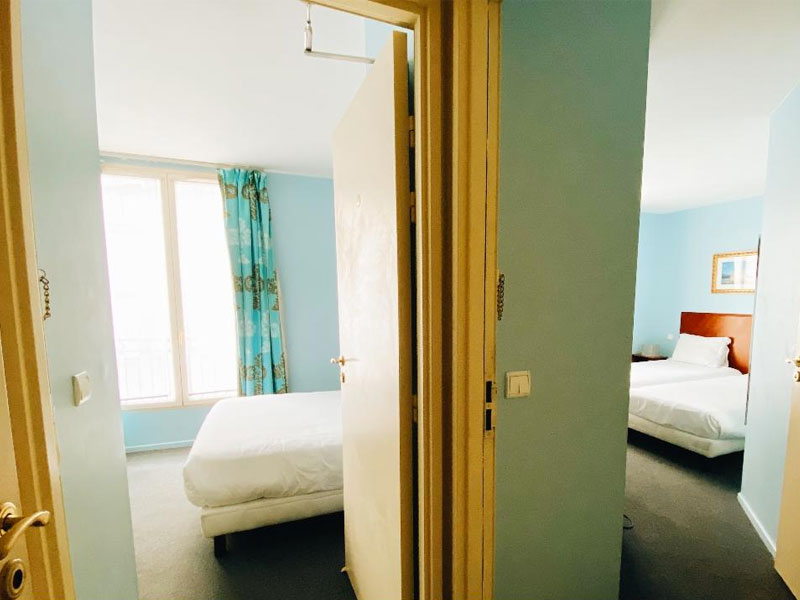 Rooms
Comfortable rooms
Bellevue Hôtel has 36 rooms which are cozy and confortable with standard Single, Double and Triple rooms. Rooms are quite modern, handy and comfortable, decorated for your comfort and wellness. All rooms are equipped with a bathroom with shower or in Triple Rooms with a bath. Free wireless internet access and television are also available. The surrounding calm streets and special sound proof insulated windows allow you to rest or work while the convenient reception desk assists you in your entire request about tourism or business in Paris. Rooms are decorated in Blue and Burgundy tones.
Bathrooms
with WC & Shower
Insulated Soundproof
Windows
Printer and Fax
available upon request
Bars, Restaurants, Dance clubs
La tour d'argent (Gastronomie)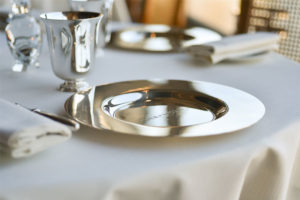 www.latourdargent.com
15 Quai Tournelle
75005 Paris
01 43 54 23 31
Métro : Jussieu
Le Jules Vernes (Gastronomie, au 2ème étage de la Tour Eiffel)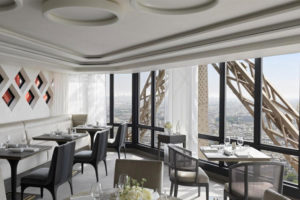 Tour Eiffel
Parc du Champ de Mars
75007 Paris
Restaurant Le Grand Café des Capucines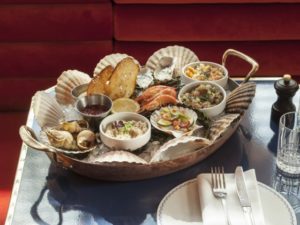 www.legrandcafe.com
Metro : Opéra (Lignes 3, 7, 8 or RER A)
Adresse : 4, Boulevard de Capucines
Tel: 01 43 12 19 00
Restaurant La Cantine du Faubourg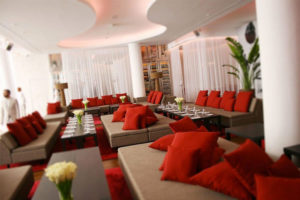 www.lacantine.com
Metro: Saint Philippe du Roule (ligne 9)
Adresse: 105, Rue du Faubourg Saint Honoré
Tel: 01 42 56 22 22
Hotel Costes (Restaurant & Drinks)
www.hotelcostes.com
Metro: Concorde, Opéra (ligne1)
Adresse: 239, Rue St Honoré, 75001 Paris
Tel: 01 42 44 50 25
Hotel Pershing Hall (Drinks)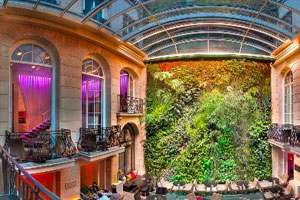 www.pershinghall.com
Metro: George V (ligne 1)
Adresse: 49, Rue Pierre Charron
Tel: 01 70 80 97 60
Buddha Bar (Restaurant)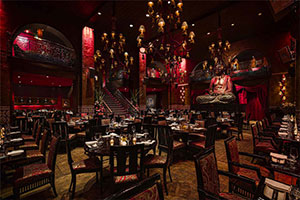 www.buddha-bar.com
Metro: Concorde (ligne 1)
Adresse: 8/12, Rue Boissy d'Anglas, 75008
Tel: 01 53 05 90 00
VIP Room (Dance Club)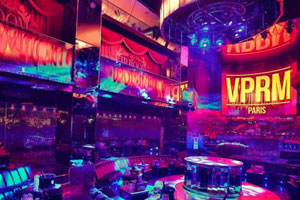 Metro: Palais Royal Musée du Louvre (ligne 1)
Adresse : 188 Rue de Rivoli, 75001
Tel : 01 58 36 46 00
Le Baron Club (Dance Club)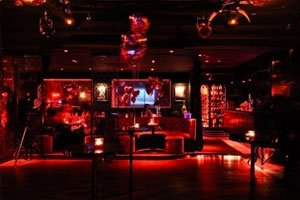 Metro: Alma Marceau (ligne 9)
Adresse: 6, Avenue Marceau
Tel: 01 47 20 04 01
Tour Eiffel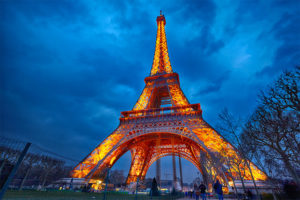 www.toureiffel.paris
Métro : Bir-Hakeim / RER Champs de Mars – Tour Eiffel
Champs Elysées / Etoile – Arc de triomphe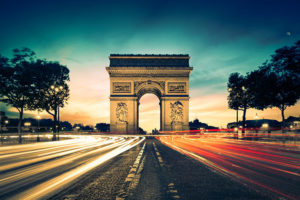 www.paris-arc-de-triomphe.fr
Métro : Charles de Gaulles Etoile.
Château de Versailles
RER : Versailles Rive-Gauche
Rue du Faubourg Saint-honoré: All major French luxury brands in one street. Metro: Concorde.
Parc des expositions Paris Nord Villepinte
www.parisnordvillepinte.com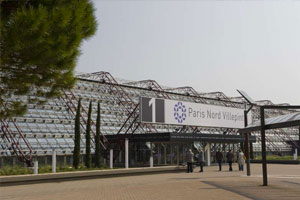 Parc des Expositions de la porte de versailles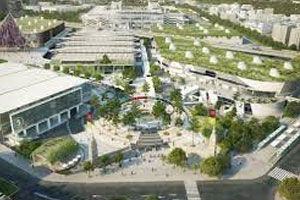 www.parisnordvillepinte.com
Tip: You can purchase a pass giving you access to the main museums in Paris, including the Louvre, the Pompidou Centre, the Quai Branly, the concierge and the Note Dame museums.​ http://en.parismuseumpass.com/
SNCF
RATP
Aéroports de Paris
Disneyland Paris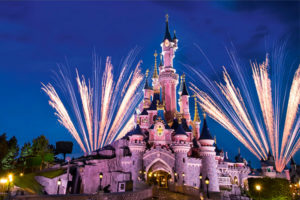 www.disneylandparis.com
Shopping – Think Tax Free
Most stores offer duty free options to their clients.
Beneficiaries must be residents of a state outside the European Union at the date of purchase and be staying in France for less than 6 months.
Conditions:
As a buyer, you must show proof you are a tourist.
The amount of the sale, in the same store on the same day, must be at least 175€ or above, all taxes included.
The sale is stated on a special receipt for export purposes, which has two parts, one for the salesperson and one for the client.
Upon definite departure from the European Union borders, you must present the goods to a custom officer simultaneously and before registering your luggage, to get the custom's visa.
Telephone – Buying a French Sim Card
As a foreigner, you may wish to use your mobile phone in France to call in the country.
One of the solutions is to by a Sim card called 'MobiCarte' which is available in different amounts of credit corresponding to a number of minutes. The MobiCarte costs 5€ and you may top up your credits up to 100€. You may find these MobiCarte or other sim cards in most Tobacco selling shops.
International Rate :
0,70€/minute to Europe
0,80€/minute to Maghreb / USA / Canada / Turquie
1,55€/minute to the rest of the world
Get 10% discount on our most beautiful rooms.
Depending on availability and periods.
Offer cancellable until 3pm the same day!
3 nights minimum offer – 15% discount
3 nights minimum offer – 15% discount
For a stay of at least 3 nights, enjoy a special discount.
Depending on availability and periods.
Offer cancellable until 3pm the same day!
Coworking Café Space Offer
Hourly package at €9, 3 hours package at €18, 6 hours package at €29 with time slots from 10am to midnight.
La butte Montmartre
Montmartre is as authentic a Paris neighbourhood as it can be. Here are our own suggestions to make your stay a memorable one.
Rue des Abbesses
Located at the center of the Butte Montmartre, with typical Parisian shops and stores such as bakeries, butchers and fruits and vegetable stores, cafés and restaurants with early 20th century architecture, it remains the daytime sight to go for in the Montmartre Village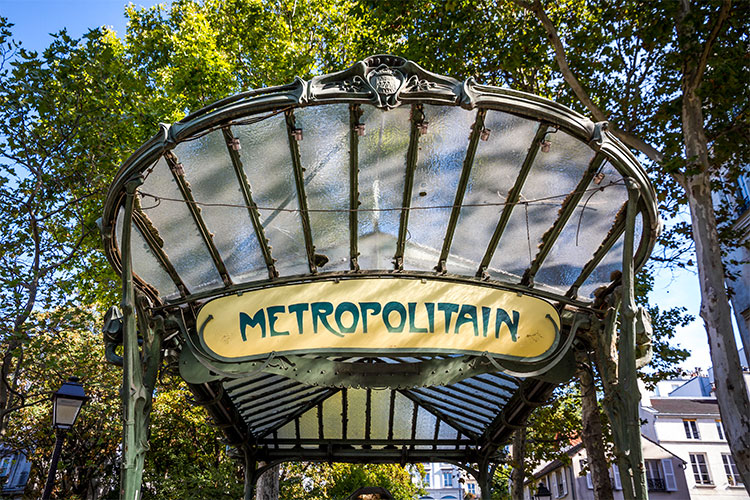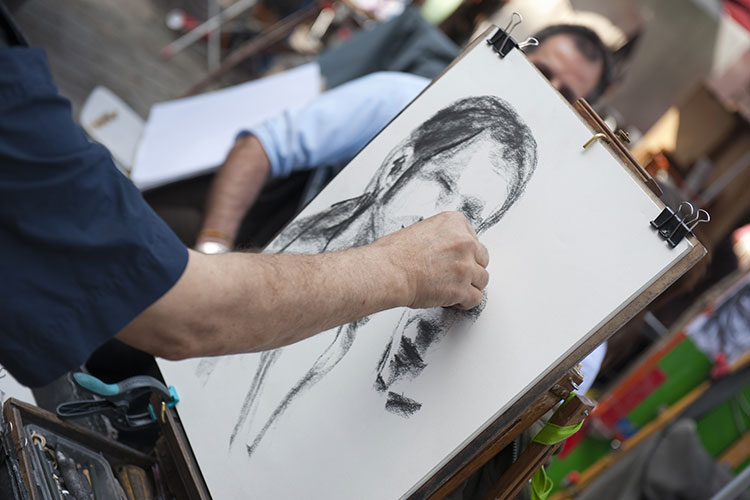 Place du Tertre
Montmartre, one of the most visited sightseeing places in the world, is traditionally credited and associated with sheltering and highlighting the most intensely authentic artistic Parisian life. All early 20th Century most famous painters lived there at that time. Today, even the advent of digital communication has not deterred old fashion painters and drawers from luring tourists in search for a sketch or a drawing from exposing their traditional work about the Butte Montmartre, who keeps fascinating art lovers with its originality.
Perpetuating the tradition, the Place du Tertre a few feet away from the Sacré-Coeur Church is the square famous visitors and Parisian locals alike come for a drink, a portrait or a sandwich baguette and a glass of wine. All the restaurants surround the pavement where works of art are on display. About 300 artists share the pavement all year long.
The Sacré-Coeur Church
The National Assembly of France voted for its constuction in 1873 and work was completed in the year 1910.
Stones used for the church are known for a special chemical ability when in contact with water. Its bell, called the 'Bell from Savoy', is the most important bell in terms of size of the whole country. It weighs 18835kgs, standing at least 3 meters tall in height and is about 9 meters in diameter. It is a must see for every visitor notwithstanding the feetsweeping landscape awaiting the climbing Christian pilgrim at 130meters above the ground.
For more information :www.sacre-coeur-montmartre.com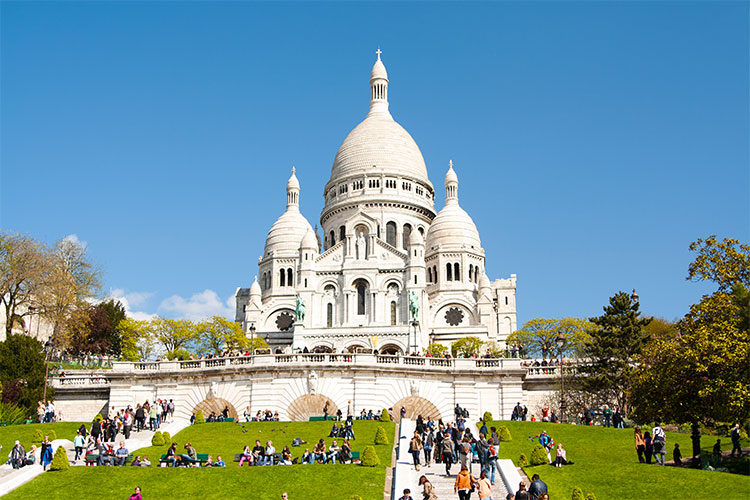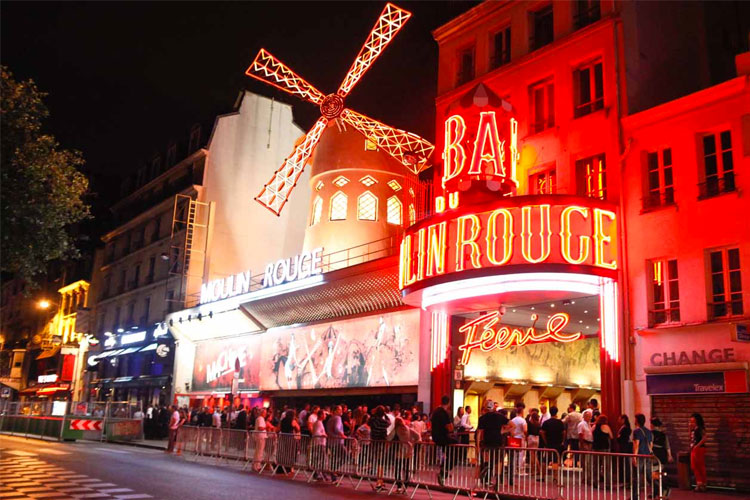 T Moulin Rouge
The Moulin Rouge is a Parisian cabaret built in 1889 by Joseph Oller who already owned the Olympia. It is located in the Pigalle district, on the Boulevard de Clichy. Its style and name have been imitated and borrowed by other cabarets around the world. This site is served by the metro station: Blanche. This site was immortalized in the film of the same name with the Australian actress Nicole Kidman.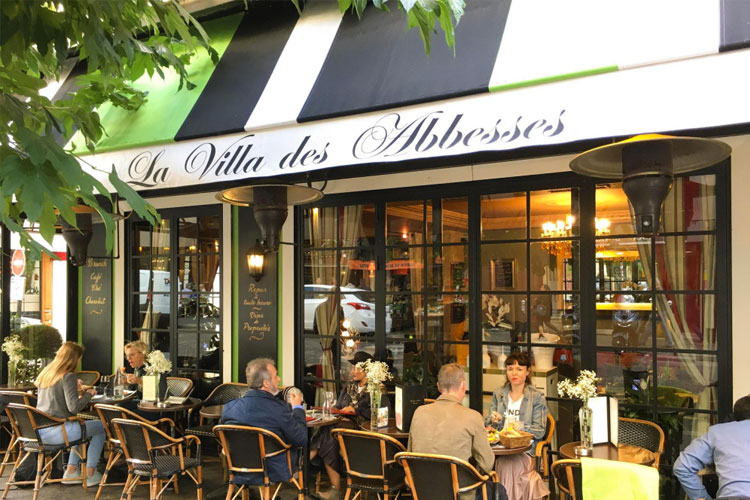 Restaurants
Restaurant Villa de Abbesses
Metro: Abbesses (ligne 12)
Adresse: 61, Rue de Abbesses, 75018 Paris
Tel: 01 42 57 96 77
Restaurant Le Relais Gascon
Metro: Abbesses (ligne 12)
Adresse : 6 rue des Abbesses, 75018 Paris
Tel : 01 42 58 58 22
does not take any Credit Card)
Autour de midi….et Minuit (restaurant, Bar, Jazz club)
Metro : Blanche (ligne 2)
Addresse : 11, rue Lepic, 75018 Paris
Tel: 01 55 79 16 48
Musée Dali
Au cœur de Montmartre, l'espace Dalí présente l'unique exposition permanente en France intégralement consacrée au maître du surréalisme, et plus particulièrement à ses sculptures et gravures. Vous voyagerez dans un monde fantasmagorique et découvrirez plus de 300 œuvres qui ont fait de Salvador Dalí l'un des artistes majeurs du XXème siècle.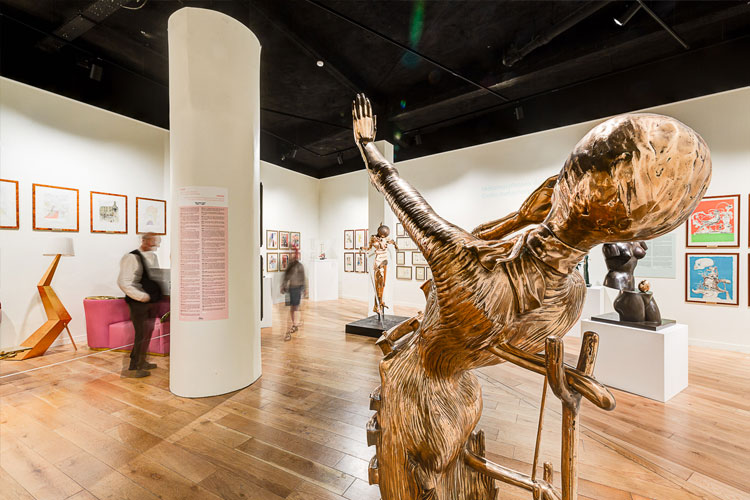 Moulin de la Galette
75-77, rue Lepic 75018 PARIS.
Métro : Lamarck Caulaincourt.
Bus : 30-54
The only windmill left with the Moulin Radet of all thirty that used to ornate the Butte Montmartre, the Moulin de la Galette is also the most photogenic of all. It was painted and acclaimed by Renoir, Toulouse Lautrec and Picasso and is still working. One cannot visit it but can admire it from a distance once on rue Lepic. It is located on the higher end of the Butte Montmartre.
Vignoble : Le clos Montmartre
14-18 rue des Saules 75018 PARIS.
Montmartre's vineyard: A must see in all Paris and the only one harvested like in most countryside regions of France, also authentically grown and planted. Dating from 1932, it extends its winestock on more than a kilometer. Amateurs will recognise wines such as Gamay, Cabernet Sauvignon and Riesling along with Pinot. Yearly production amounts to one ton. Visitors are usually allowed in the wine stock garden and harvest is done in autumn.
Détails Ouverture/Fermeture : Le jardin planté de ceps de vigne peut être visité sur demande. Les vendanges de Montmartre ont lieu à l'automne.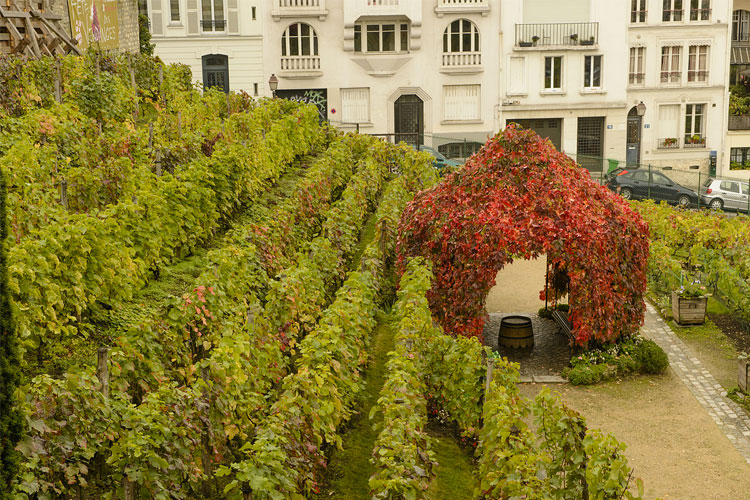 The Lapin Agile
The Lapin Agile is the oldest cabaret of Paris and was saved from demolition by Aristide Bruant, a French singer, comedian and cabaret owner in the 1900. Located at the top of the rue Saint Vincent, it owes its name to a word play on ancient French for both words. Famous patrons included Appollinaire, Francis Carco, Dullin, Utrillo, Modigliani and Picasso.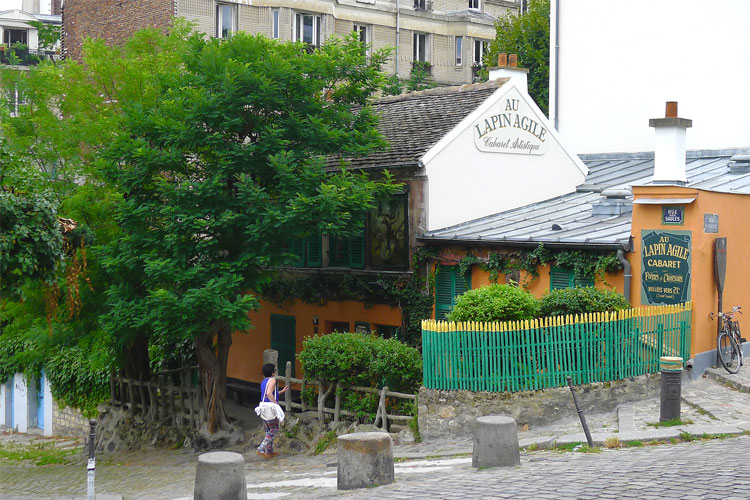 Adress & contact
19 Rue d'Orsel, 75018
contact@hotelbellevueparis.com
How to come ?
From the Gare du Nord – Eurostar

From Gare de l'Est

From aéroport Charles de Gaulles
Take a cab
To book a taxi before you even get to Paris.
Paid Parking « Saemes »
Available a 5-minute walk from the hotel, right in front of Metro Antwerp.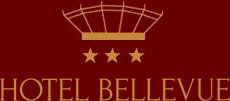 19, rue d'Orsel – 75018 Paris
A Security Deposit of 100€ in the form of an imprint on your Credit Card is requested on arrival, as a guarantee for Additional Consumption such as Breakfast, International Telephone Calls, etc., and/or or any Damage.
The amount of this Guarantee is only set aside on your account by your bank, and no debit is made. Of course, this Guarantee will be automatically released on your Credit Card on the day of your departure if no additional consumption or no damage has been noted by the establishment.
A Credit ticket will be given to you in person or by email, and it takes, depending on the country and the bank, 1 week to 10 days for the amount to reappear on your bank account.
When booking more than 2 rooms, different policies and additional supplements may apply.